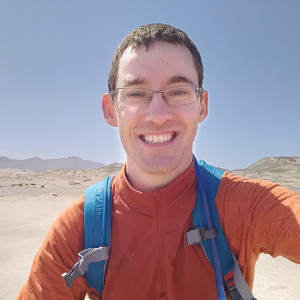 Jacob
Taylor
(
Aranjedeath
)
Email: orangewinds@gmail.com
Found on: twitter, keybase, github, matrix.
My name is Aranjedeath (aˈɾaŋ.xadɛθ). I'm a techie, but I have an associates in International Studies from Cuesta College, and a bachelors in Global Studies from CSU Monterey Bay. I currently do IT for a software engineering firm.
Any code I produce is to be licensed under ISC. Any other work I produce is to be licensed CC-BY-NC 4.0 or newer, unless otherwise noted. I consider any uses of my works which are accompanied by any sort of advertising or promotional material to be a commercial use of the work. Upon my death, all works shall be relicenced as CC-0, if I have the legal right to do so.
Verifying myself: I am aranje on Keybase.io. tcydUipnzmZAS6J4iMnryI8IZN963oG6SieG / https://keybase.io/aranje/sigs/tcydUipnzmZAS6J4iMnryI8IZN963oG6SieG

— Aranje (@Aranjedeath) March 20, 2015
If you contact me and that communication is of public interest, I reserve the right to make it public (verbatim). If you'd like an explicitly private conversation, contact me via Keybase.